Press Release
Antigua and Barbuda holds Digital Readiness Assessment Workshop
26 June 2023
St. John's, June 26, 2023: The Government of Antigua and Barbuda, is seeking to embark on an important digitalisation initiative to transform the country's digital landscape.
Last Friday, the Ministry of Information Communications Technologies (ICTs), Utilities and Energy, in collaboration with the United Nations Barbados and Eastern Caribbean, held a Digital Readiness Assessment Workshop, which will provide rapid high-level insights into Antigua and Barbuda's digital strengths and weaknesses.
The Workshop brought together stakeholders from across the various government ministries and departments, private sector, and civil society to complete a Digital Readiness Assessment (DRA) survey. The DRA is a comprehensive diagnostic tool that provides a rapid assessment of the strengths and weaknesses of Government's current digital status and derives future action plans to improve and or develop a comprehensive digital strategy.
In addressing the launch, Minister of Information Communications Technologies (ICTs), Utilities and Energy, Melford Nicholas, gave assurances of Government's commitment towards creating a digital Antigua and Barbuda in fulfilment of the SDGs.
"The Ministry welcomes the involvement of this UN initiative that will no doubt increase the awareness of all UN stakeholders regarding the promise and indeed the challenges that are before us on our journey to digital transformation," he added.
Delivering opening remarks, UN Resident Coordinator for, Barbados and the Eastern Caribbean, Didier Trebucq commended the Government for prioritising digitalisation, and for its vision of creating a digital Antigua and Barbuda, through the deployment of digital infrastructure and services that reaches all citizens, residents, and visitors to support their livelihoods and wellbeing.
"Today's Digital Readiness Assessment is a key milestone for realising this important vision. Following this critical survey exercise will be several activities, which will culminate in a digital transformation framework, providing the Government with specific projects to be implemented," he explained, while pleading the UN's commitment to "supporting Caribbean Governments to enhance digital transformation in key sectors including agriculture, MSMEs, education, justice, disaster management and the environment."
The COVID pandemic undoubtedly highlighted the importance of digital technologies, and significantly increased its demand when school, work, and major services ground to a halt. Digital technologies provided the continuity the world needed when there would have been no other options.
The Government of Antigua believes that the digital readiness assessment is a critical step towards building a digital Antigua and Barbuda.
----Ends---
Media Contacts:
Carol A. Gaskin
Resident Coordinator Office,
Development Coordination Officer, Programme Communications and Advocacy
Email: carol-ann.gaskin@un.org Tel: +1(246)467-6110; Mobile +1(246)832-6110
Andrea Andrew
Resident Coordinator Office,
Country Coordination Officer, Antigua and Barbuda
Email: andrea.andrew@un.org Tel: 268 720 6192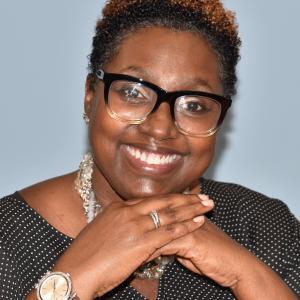 Carol A. Gaskin
RCO Barbados and the Eastern Caribbean Programme Communications and Advocacy Officer
UN entities involved in this initiative
RCO
United Nations Resident Coordinator Office