Story
Caribbean representatives UNGA78 schedule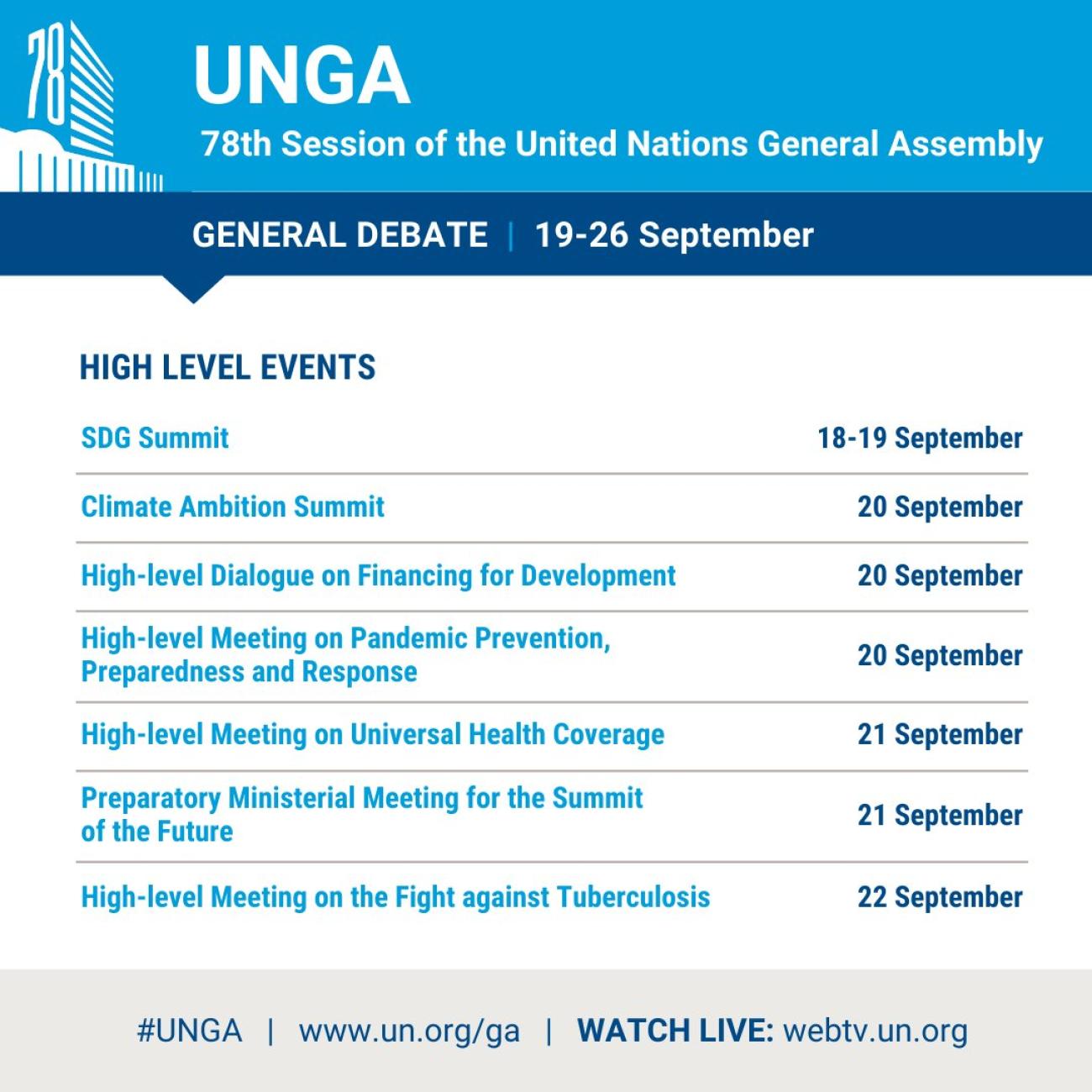 Get all of the information you need to keep track of participation by representatives from the English and Dutch-speaking Caribbean at UNGA78
It's that time again! The global spotlight will shine on UN Headquarters in New York later this month when the General Assembly (UNGA) welcomes presidents, monarchs, prime ministers, and Heads of State from its 193 Member States.
UNGA 78 President Dennis Francis, from Trinidad and Tobago, will gavel open on 19 September the annual General Debate, where global leaders will discuss speeding up progress on the Sustainable Development Goals (SDGs) under the theme "Rebuilding trust and reigniting global solidarity: Accelerating action on the 2030 Agenda and its Sustainable Development Goals towards peace, prosperity, progress and sustainability for all."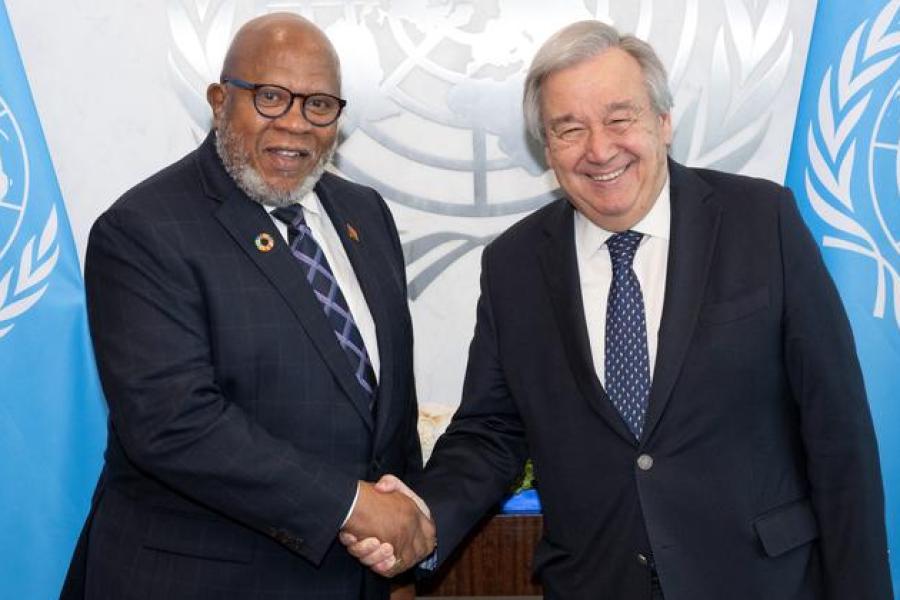 All UN Member States and observers have the right to deliver a speech in the storied General Assembly Hall where their representatives will present and explore solutions to myriad intertwined global challenges to advance peace, security, and sustainable development.
The General Debate will continue through Saturday 23 September, before pausing to resume on Tuesday 26 September for a final set of participants.
The provisional schedule for the participation of Caribbean leaders in the General Debate can be seen below.
Caribbean Leaders Provisional Schedule
Wednesday 20 September | 9 am – 2:45 pm
Thursday 21 September | 9 am – 2:45 pm
Thursday 21 September | 3 pm – 9 pm
Friday 22 September | 9 am – 2:45 pm
Friday 22 September | 3 – 9 pm
Saturday 23 September | 9 am – 2:45 pm
Saturday 23 September | 3 – 9 pm
Tuesday 26 September | 9 am – 2:45 pm
Watch UNGA78 Live
The full provisional schedule for the Debate and the High-level Week meetings is here: https://www.un.org/en/ga/78/meetings/.
Live coverage of coverage of UNGA events can be viewed on UN Web TV.
Other Key UNGA Events
The High-level Week (18 to 22 September) key events will be:
.................................................................................................................
To learn more about UNGA78, read this UN News Report.
UN entities involved in this initiative